Certified Travel Services
The demand for certified sustainable companies is constantly growing. We connect your with the travel sales market.
Technical Integration
Our business solutions are unique and can be incorporated into almost any type of  travel company.
Increase Sales
Increase your sales and promote your sustainable investments.
What we do!
The first global B2B plattform to connect sustainable certified products to main stream tourism!
As a neutral and independent platform, we support our partners in growth of your business and revenue. We process non-bookable data of our registered sustainable certified businesses into the travel chain with the aim of increasing consumer awareness and giving travelers a better choice. Accommodations, local services, destinations, etc. will be enabled to participate to an global mainstream travel market.
Travel Agents stated that sustainability is a selling point
Travel Agents have already used the gti Signet to promote sustainability
Travel Agents stated that they are convinced that sustainability is an important added value when it comes to buying travel
Survey Green Travel Transformation 2018
Travelers would like to make their travel sustainable
Travelers are related to sustainability
Travelers assume that sustainable travel is of higher quality
Survey Green Travel Transformation 2018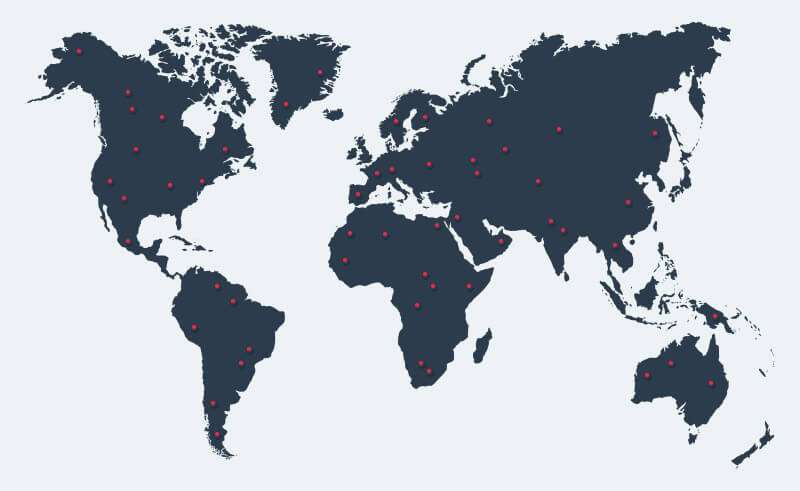 More than 8300 certified services world wide!
With our listed companies, we are already the largest database for sustainable providers worldwide and are constantly growing.
Together with our partners, we are a leader in the integration of sustainable tourism services into main stream travel sales solutions.
Listed Certified Services
Currently more than 8900 suppliers are listed covering all areas of tourism like accomodations, convention centers, operators and further more.
Registered Travel Agents
More than 4400 professional travel sales people use our data for sales to enable travelers to make better choices.
Partners
The partnership with leading tour operators and technical service providers in travel and tourism enables us to give sustainability the value.
Brand Sustainability!
Registered and gti licensed users can tag sustainable travel with our internationally recognized and protected logo. As a result, our partnership with leading tourism companies increases customer perceptions and creates trust.
Bundesministerium für Bildung und Forschung
Ready to be connected? 
Start Your Next Steps in Sustainable Tourism...